RCLN Board of Directors
Chair:  Shirley McNamara
Vice-Chair: Lynn Wambolt
Secretary:  Deborah Romain
Treasurer: Shannon Mury
Adult Learner Representative: Juanita MacPhee
Department of Community Services: Kelly Yorke
NS Works/YMCA: Shannon Mury
Cape Breton Partnership: Carly Appleton
                  NS Early Childhood Development: Brandie Pottie
District #1 Sarah Nettleton
District #2 (Petit de Grat) Vacant
District #3 Brandie Pottie
District #4 Shannon Mury
District #5  Deborah Romain
District #6 Vacant
District #7  (River Bourgeois) Dorothy Barnard
District #8  Lynn Wambolt
District #9  (L'Ardoise) Vacant
District #10 Lynn Wambolt
Current RCLN Staff
Network Coordinator: Lisa Berthier
ALP Instructors: Gwen Smith
      Lynn Boudreau
Work Options Coordinator: Cindy Maltby Samson
Family Literacy Coordinator: Sharon McGrath
Bookkeeper: Shelley David
Administrative Assistant: Julie Freeman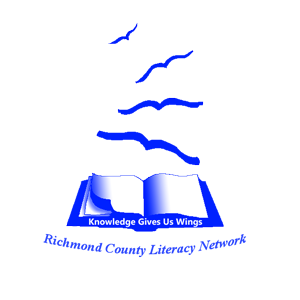 Our Mission
The Richmond County Literacy Network promotes and supports lifelong learning in Richmond County, Nova Scotia, by providing effective program and service delivery through the maximization of existing resources, collaborative partnerships, and advocacy.
Our Vision
The Richmond County Literacy Network – a reputable, valued, sustainable, and community-centred organization – offers equitable, flexible, and multi-faceted opportunities for lifelong learning, helping people achieve their potential.
This vision provides the RCLN with a general direction for its work over the next five years.
Areas of Emphasis
In order to achieve its vision for 2023 while fulfilling its mission and staying true to its values, the RCLN will focus its resources and energy in the following areas:
Programs and Services
Partnerships
Sustainability
Marketing and Communications
Physical Presence / Infrastructure