Targeted Initiative for Older Workers (TIOW)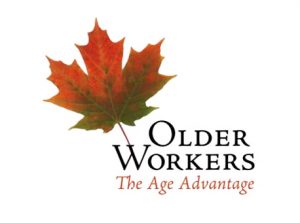 The Richmond County Literacy Network offers Age Advantage Plus projects called Work Options that are funded through a Targeted Initiative for Older Workers (TIOW) federal-provincial partnership. These projects are for individuals between the ages of 55 and 64 who wish to extend their labour market attachment participation and reintegrate into employment. These individuals can reside in either Richmond County, the Town of Port Hawkesbury or surrounding areas. Current offerings are 22 weeks in duration, consisting of a 10-week classroom component followed by a 12-week employer-based work experience. If eligible, project participants may be paid a non-insurable training allowance and travel during the classroom component; all participants are paid insurable wages by the host employer during the work placement component. To apply, interested individuals must submit an updated resume with a cover letter indicating 3 to 5 areas of interest as to future employment.
Work Options projects greatly renew the self-confidence of participants, improve their employability, enhance the skills necessary to access and successfully participate in the local workforce, and ensure that they remain active and productive in today's labour market as a valued employee or entrepreneur. Ultimately, the goal of these projects is to prepare mature workers in our area for new and immediate employment, a goal that was achieved by the majority or our past participants. On average, 76% of the participants in our past seven projects have found employment upon project completion either on a full-time, part-time or casual basis.